HOLLY BANFIELD
CLOUD JACKET, 2020
Outer - 100% cotton, Inner - 100% wool wadding (from sheep in Macedon, VIC and surrounding areas)

size B (HB Archive)

$625
Holly's recognised practice emerges through garments and accessories that are created to be worn, and loved. Therefore, Cloud Jacket is a wearable and tactile object for this exhibition.
My work is in response to Chris Forwood's April Cycles; where he visually represents 'the cycles and colours of the sky… (where) viewers are to see a gathering of colour along the wall, as well as reflections from the metallic hemisphere'
With HB Archive, my recognised practice is garments and accessories that created to be worn, and loved. Therefore, I have chosen to create a wearable object for this exhibition.
I watched Chris' video before going to sleep and dreamt of a cloud like huge, puffy coat. Drawing inspiration from colours, shapes and the calmness of Chris' work and reflecting on the current state of the world, my coat will be designed to feel like a wearable hug. Keeping in mind the final showing of this would be in an art space, the coat should stand up on its own (so to speak).

I'd like to induce a state of calm for the wearer / viewer. Dreamy colours inspired by the sky and in those in Chris' work. In line with my work, I will use curved design lines and create interesting panelling, circles, etc.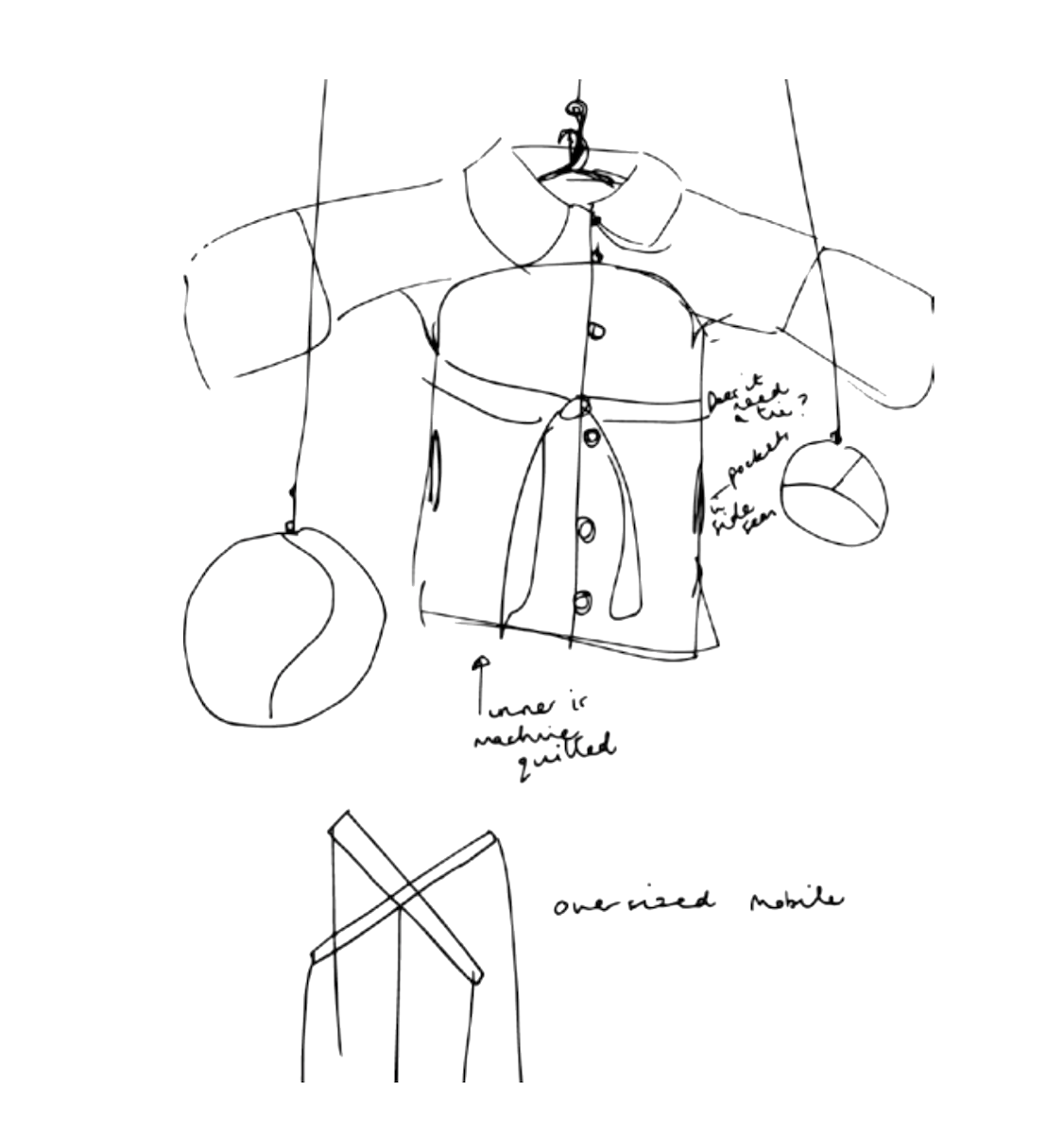 First Thoughts - 01/05/2020

Main Intention: To be calming, relaxing, gentle, warm.

Thoughts for fabrics ~
Wool wadding inner – hand embroider objects within
Dressing/ robe gown style
Long to below the knee, self-covered buttons. Change colour as they go down. Super puffy cuffs and exaggerated collar
Tie at waist
Extra puff circle at centre back. Hand embroidered.
Make pattern pieces cut bigger than usual to allow for wadding.
Create a wire hanger – so it can spin on it's own, but will look like it has a life of its own.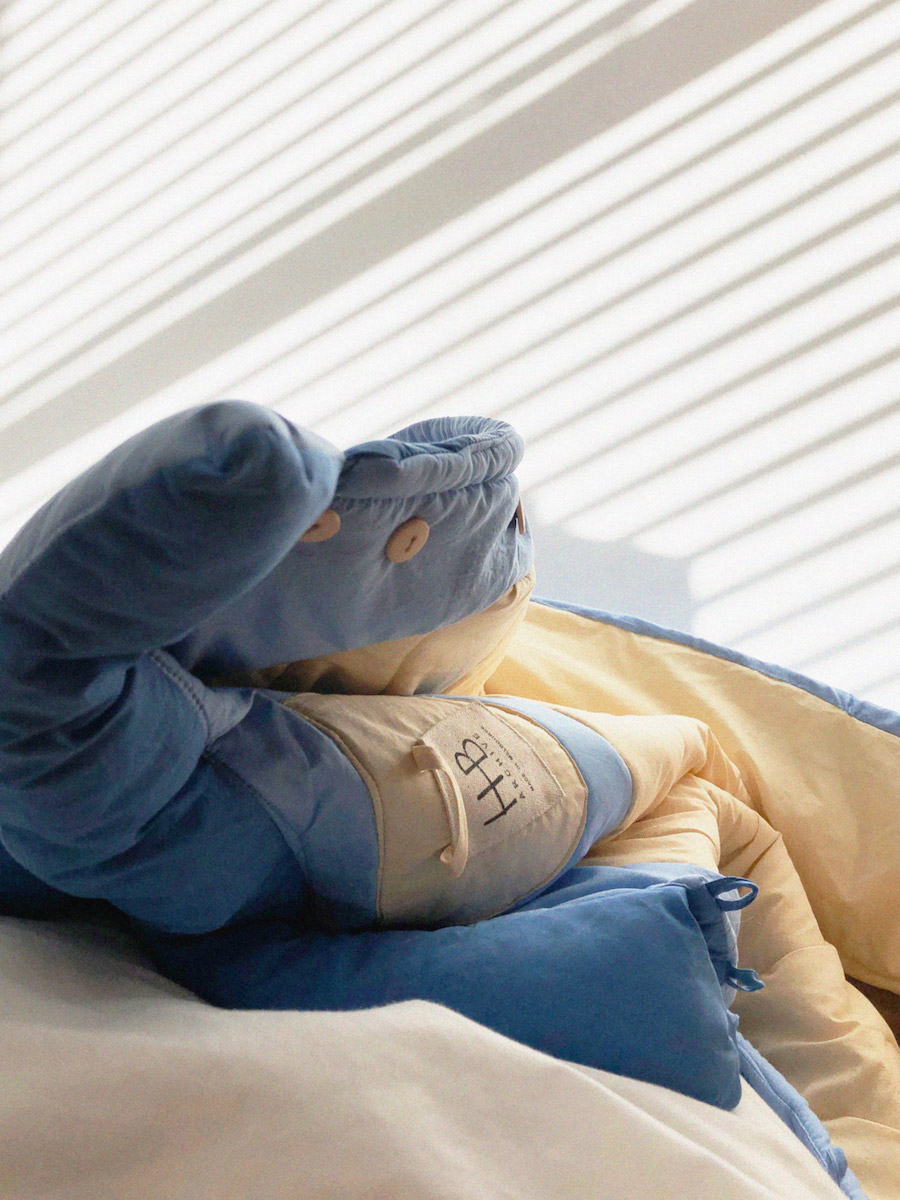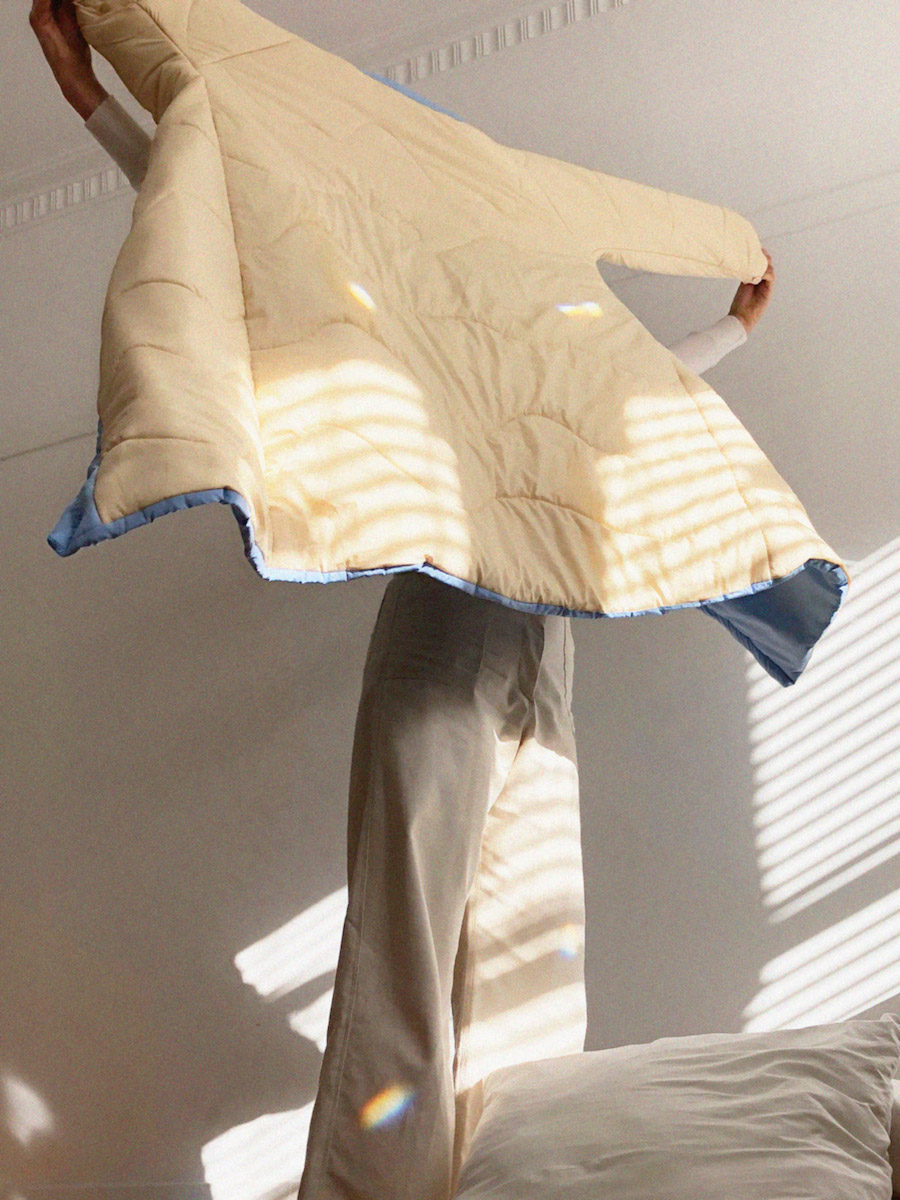 10/05/20

Image Play

Gradients created with images of the sky taken on my iphone.
Photos have been taken all around the world over multiple years.

Thinking about the word 'Cycles' and what it can physically represent:
Cycles around the earth, spending time in one place, travel, seasonal change, yet also feeling stagnant.
Working within personal constraints, self made routines, exercising small bursts of freedom.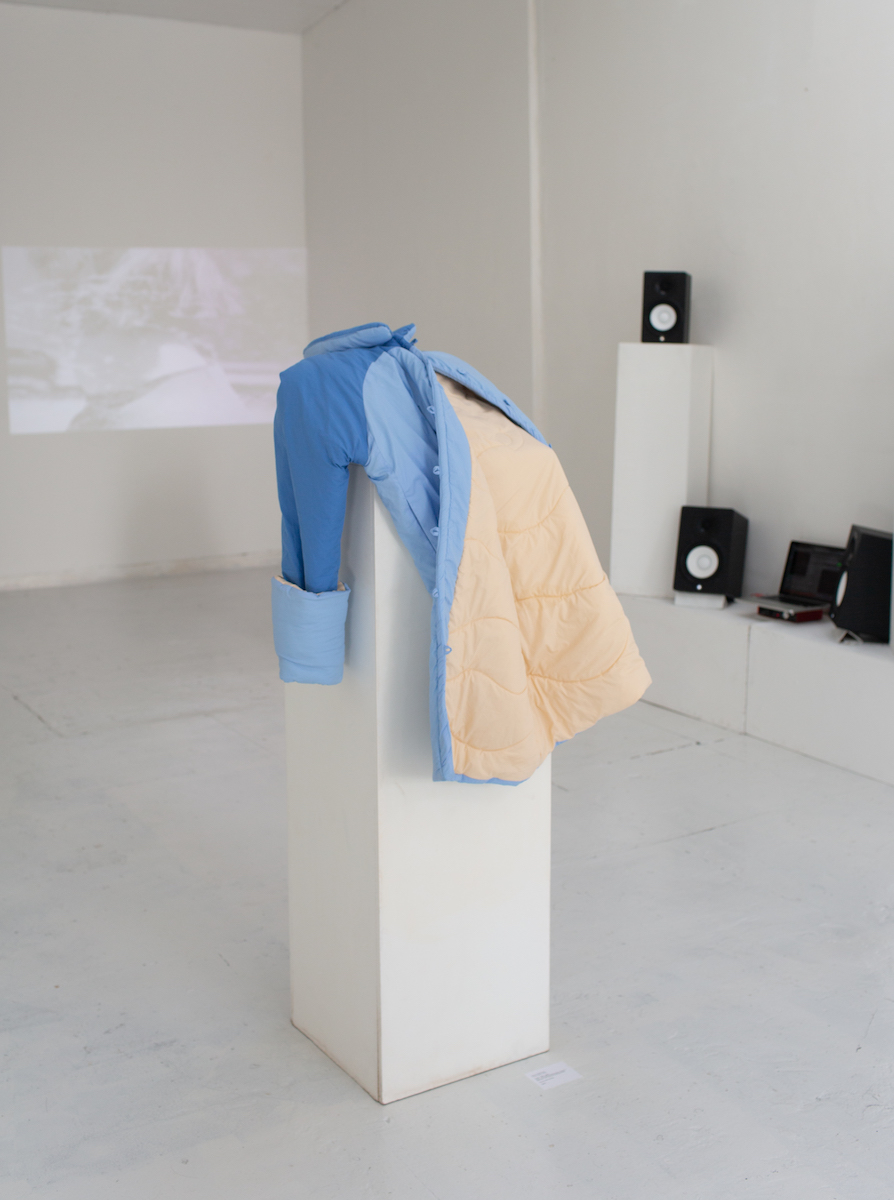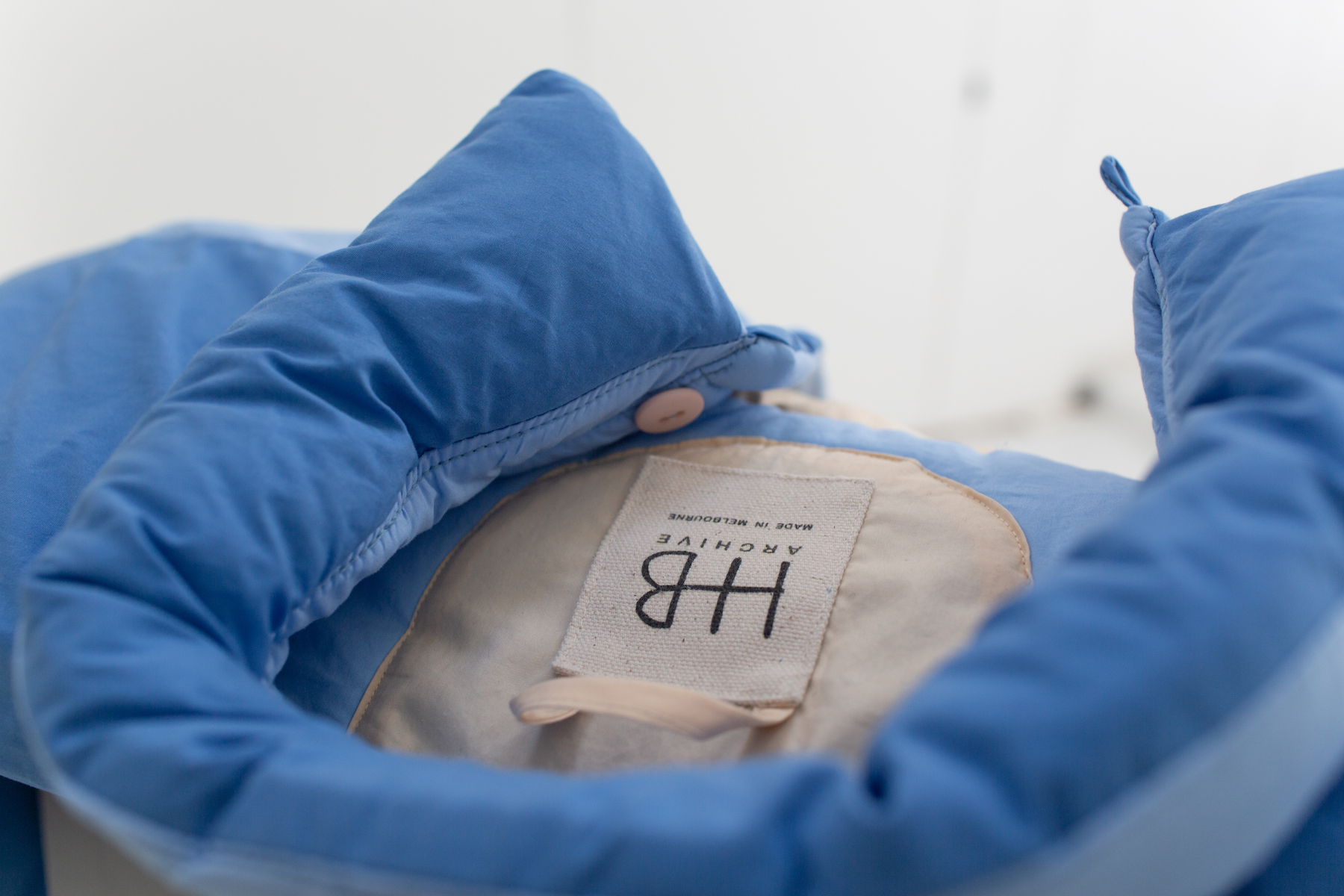 Holly Banfield is the creative practitioner behind local clothing label HB Archive. HB Archive is a curation of carefully considered and created garments, and holds the intention to create a well fitting, sustainable and trans-seasonal wardrobe not influenced by current trends.

Holly gives special focus to natural fibres, basic colours, and consistent design lines. Everything is predominantly made to order and all designed, created and sewn, wrapped and posted by Holly in her Fitzroy, Melbourne studio.

This work was made on Boonwurrung and Woiworung land.